You are here
The one call you DON'T want to get...
The one call you DON'T want to get...
June 05, 2016
"Most people hear we're a debt collection agency and they want to hang up the phone. We have a bad rap." 
But Chad Silverstein, President of Choice Recovery and one of Brand Launcher's top members, is on a mission to change that perception. In fact, he's on a mission to change just about everything in the debt collection world. Along the way, he's built quite a thriving business.
Check this out:
Choice Recovery's collection rates are better than all of their competitors by 5-15%.
They collect on accounts that others simply can't.
They don't just have clients, they have raving fans. They have a wall full of love letters. (You'll find out why soon.)
They were voted the best place to work for 3 consecutive years by CEO Magazine, one of the top 10 places to work by Business First of Columbus, and the best place to work for collections by InsideARM.
Their average tenure with an employee is 5-10 years!
They're clearly doing something right.
Read on to discover Chad's secret to success. Trust me, it's worth your time.
When Chad and I talk about his success, he laughs. "People have always been asking us why we're so successful, and the truth is that it really all boils down to one thing- our people.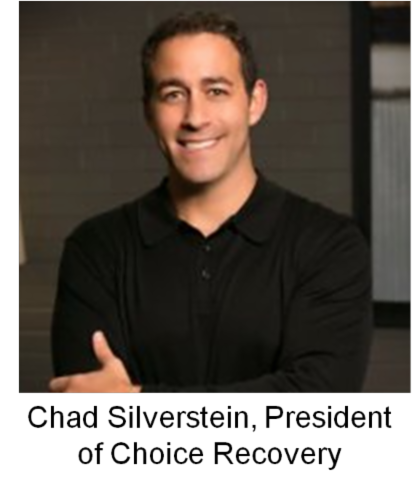 And it's not just their people that's the secret, it's their team, their Freedom Team.
You may not realize it, but I can guarantee that you want a Freedom Team like Chad's and here's why:
Freedom Teams are self-motivated, self-managed, and self-funded. Not only that, but Freedom Teams are good for everyone.
The leader gets a profitable company which is an asset and not dependent on him.
The customer gets quality service and better results.
The employees get a growth environment where they are empowered and energized by what they do.
Freedom Teams aren't built overnight. It takes vision, hard work, and lots of tools and guidance to make it happen.
But if there's one hack that will give you the biggest ROI in building your Freedom Team, it's this: create a culture with values.
Most companies' mission, values and purpose live in a Word doc buried somewhere in their policy archives (if they exist at all!) They were drafted years ago and are totally irrelevant to the day to day operations in the company.
Have you seen this poster before (or do you have it or something similar hanging in your office)?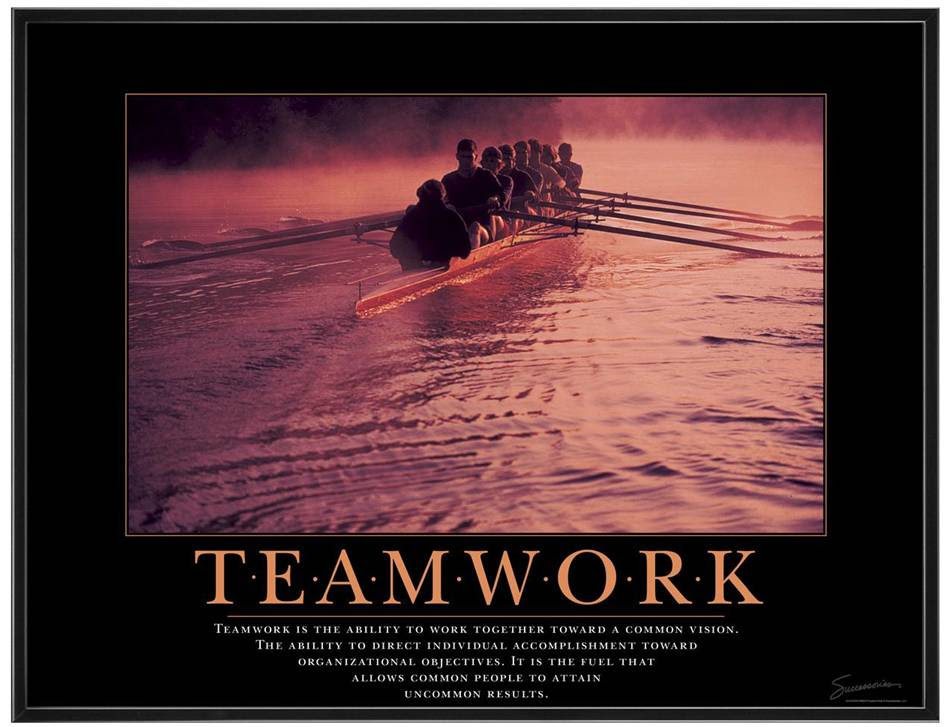 This poster makes my skin crawl! It's such bologna!
Hanging a motivational poster means nothing.Living a motivational poster is what Freedom Teams do.
Check out Chad's team. They're on a collective mission to change the perception of debt collection. They have an extraordinarily strong company value called love.
[BONUS]: Want to see Choice Recovery's core value chart? Get a sneak peek into their awesome culture HERE.
Love has to be infused into everything they do, and if not, Choice Recovery is not the place for them. This value is so ingrained in their employees that a wild thing happened.
One employee came up with a pretty crazy idea. See, debt collectors have the difficult job of trying to extract money from debtors on behalf of larger companies. It can be a pretty tense interaction between the collector and the debtor who has usually been previously bombarded with nasty phone calls demanding money that he simply doesn't have.
But because love is a value that Choice Recovery lives, one employee came up with a program called [re]start. It's all about helping people in debt find jobs. 
Did you get that? A debt collection company is investing their time, money and resources to help the people whom they are collecting from find jobs!
That's right. Because Choice Recovery is committed to genuinely helping people. Period. They have been changing lives. They have received more thank you notes than they can count. They've helped over 330 people find jobs.  
It's such a remarkable story that they've been featured all over the media. Check it out HERE.
Choice Recovery's values permeate everything they do. In fact, they even break the rules sometimes to go the extra mile for a customer or do the right thing. For example, instead of putting an account through a lawyer at a certain stage of the process, employees at Choice Recovery can bend the rules and create a small payment plan to help the customer ease their way out of debt.
They're charged with the mission of making the account's their own and doing what's truly in the customer's best interest. (Obviously, there are certain red lines such as compliance standards and company policies that they must abide by no matter what.)
As one employee puts it, "if you take your account to another collection agency that has 100 employees they are very top-down, very strict... everyone is sitting there like a robot reading off a script." But at Choice Recovery, employees invest their heart and soul into creating a unique plan to achieve success.
Here's the bottom line:
I often ask owners why they're in business the first answer I usually get is "to make money." In order to build a Freedom Team which is self-motivated, self-managed, and self-funded, you must have a higher purpose and values driving your every decision.
Download your FREE MV2P Launcher (Mission, Vision, Values, Purpose) to discover how to create a compelling mission, values and purpose for your company.
EVERY company can and must have an MV2P. If a debt collection company can do it, so can you!
Taking you from where you are to where you want to be,
Jon Goldman